EC Love Angel Eurovision delle Bambole and (N) Aakres Ragpride Jinx have got kittens. The litter is born 28 April 2012. There ia a girl; S*Eurovisions Hold Me Now [Ireland 1987 - ESC winner] and a boy; S*Eurovisions What´s Another Year [Ireland 1980 - ESC winner], both blue bicolour. The theme for this litter comes from the artist known as Mr Eurovision, Johnny Logan. He has won the Eurovision Song Contest twice by himself. He has also composed Irelands ESC songs in 1984 and 1992 for the artist Linda Martin. She came 2:nd and number 1.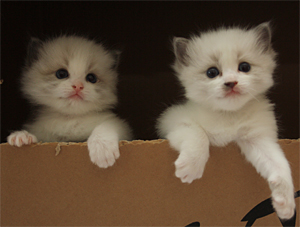 S*Eurovisions What´s Another Year & S*Eurovisions Hold me Now 4 weeks old!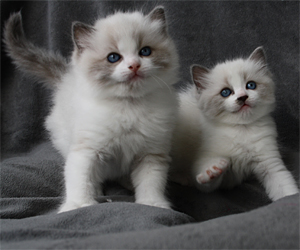 The litter 6 weeks old!