Welcome!
We are Zvezdan and Anneli Memedov and we have a small ragdollbreeding in our home. We live in Gothenburg at the westcoast of Sweden. We bought our first ragdoll for breeding in 2001. And of course we registered our catteryname the same year.

Our present cats are named IC S*Eurovisions September Golden Rose, IP S*Eurovisions Superstar DVM, S*Eurovisions All of My love, S*Eurovisions Je Suis l'Enfant Soleil, CH S*Eurovisons Je Me Casse, RagiSternchen's Elvis and S*Eurovisions Soldi.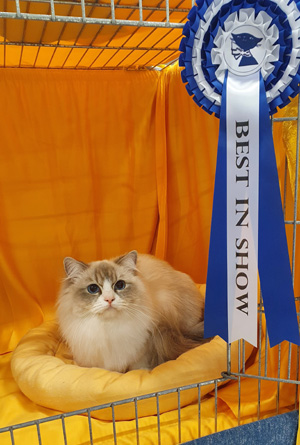 IC S*Eurovisions All of My Love has been awarded six nominations during 2022. The two last shows in Denmark she was even awarded two BOX. In September 2022 she was awarded BEST IN SHOW.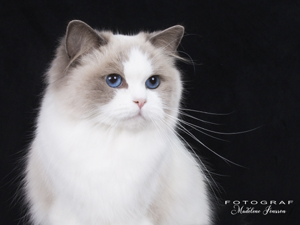 GIC S*Eurovisions September Golden Rose has been showing. Now she has got her title GRAND INTERNATIONAL CHAMPION. At her two showweekends she was awarded with three nominations and one BIV.
Our catbreeding!
We wish our kittens to come to catloving homes. We aim to breed ragdolls of good quality, a good exteriar as well as a good temperament.

Our kittens are registrated in Sverak (FIFe) and are delivered with a pedigree. The kittens are delivered earliast at 12 weeks of age, including two vaccinations and health certificate.

We are members of both the Swedish ragdoll club (Ragdollklubben) and Scandinavian Ragdoll Club (SRC) and the Sverak catclub Spinneriet.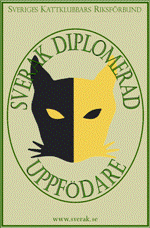 We are also certified catbreeders of SVERAK (FIFe)!
If You are interested in any of our planned litters You are most welcome to contact us by e-mail.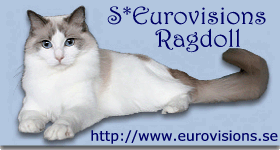 Our banner - see [Links]