IC S*Eurovisions September Golden Rose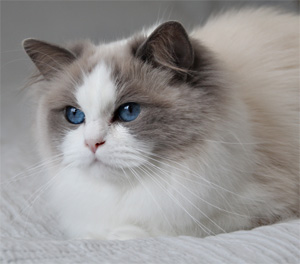 S*Eurovisions September Golden Rose, is a blue bicolour girl we have kept in our breeding from the Goldenlitter. She is born the 5:th of April 2016. Her zodiacsign is Aries. In our home we call her "Rose". Since her mother is S*Eurovisions Miracle she is our 5:th generation of our breeding. Her father is the gorgeous S*Wihlthos YaMas. Her body is both broad and well developed. She has really nice proportions. She has lovely silky coat texture and deep blue eyecolour with the expression we love. Her bicolourpattern is very attractive. Her favourite place is to sleep where she might find lot of pillows, so in her home she is known as the Queen of the pillows. She got her first Best in Show when she was shown for the very first time.
CHAMPION
INTERNATIONAL CHAMPION
4*CAGCIB
6*Ex 1
8*NOM
7*BIV
5*BIS
2*BIS - breeding queen
2*BIS - Litter
Best kitten 2016 in RK
1*Judges Heartcat
S*Eurovisions All of My Love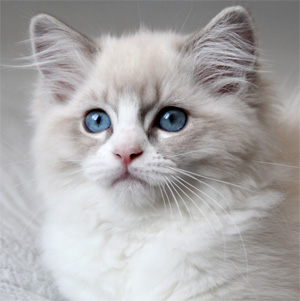 S*Eurovisions All of My Love is a blue tabbybicolour girl. We call her Mysan. She was born the 28:th of April 2020. Her Zoodiacsign is Taurus. Her father is SE*Alicendys Troy and mother is S*Eurovisions One Day.She is third generation of Eurovision cat. Her grandmother is our most showsuccessfull cat, SC S*Eurovisons Invincible (Iriz). Mysan has loving proportions and a silky coattexture. She has nice points, tabbymarkings and contrasts. She has also a very soft and sweet personality. Her name is after the Maltese Eurovision entry 2020
She will of course be shown when the showseason start again
S*Eurovisions Superstar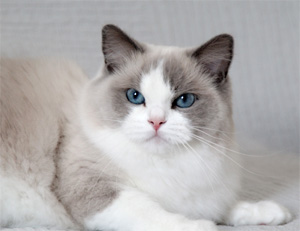 Superstars nickname is Sushi. She is the daughter of our Rose. She has lovely length of the body and so silky coat texture. Her coat reminds of her grand,grand, grand, grand, grandmother Angel, our foundationcat from Bambolecattery in Italy. She has rag 03-pattern.. She is very alert and fun. She must be one of the most acrobatic ragdolls. At least among the ragdolls we know. Sushi was born 14:th april 2019 and her zoodiac sign is Aries. She is like her zoodiacsign, enthusiastic, social and impulsive.
11* Ex 1
7 * BIV
10 * NOM
4* BIS
S*Eurovisions Superg!rl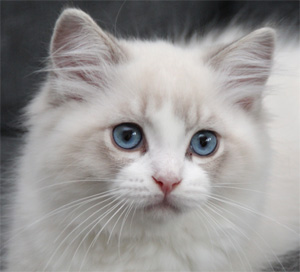 S*Eurovisions Superg!rl is a blue tabby bicolour girl. She is from the same litter as her sister S*Eurovisions All of My Love. We love her expression and also her strong quality of head. She has silky coattexture. Her body is long and her size is promising. She has no dark spots on her legs, but there is little to much coloured on one of her front legs. She will stay in the home of Johanna and Bastian. Thank You for taking care of our noble princess dear Johanna and Bastian. She was born in the sign of Taurus the 28:th of April 2020. She is named after the Greek Eurovision entry 2020.
Not shown because one front leg is coloured